Here at The Smart Repair Centre, customer service is our priority. Our fully interactive customer portal is available for all customers and easily accessible via this link. Making it easy to get in touch, share images and documents and manage past and future bookings with us.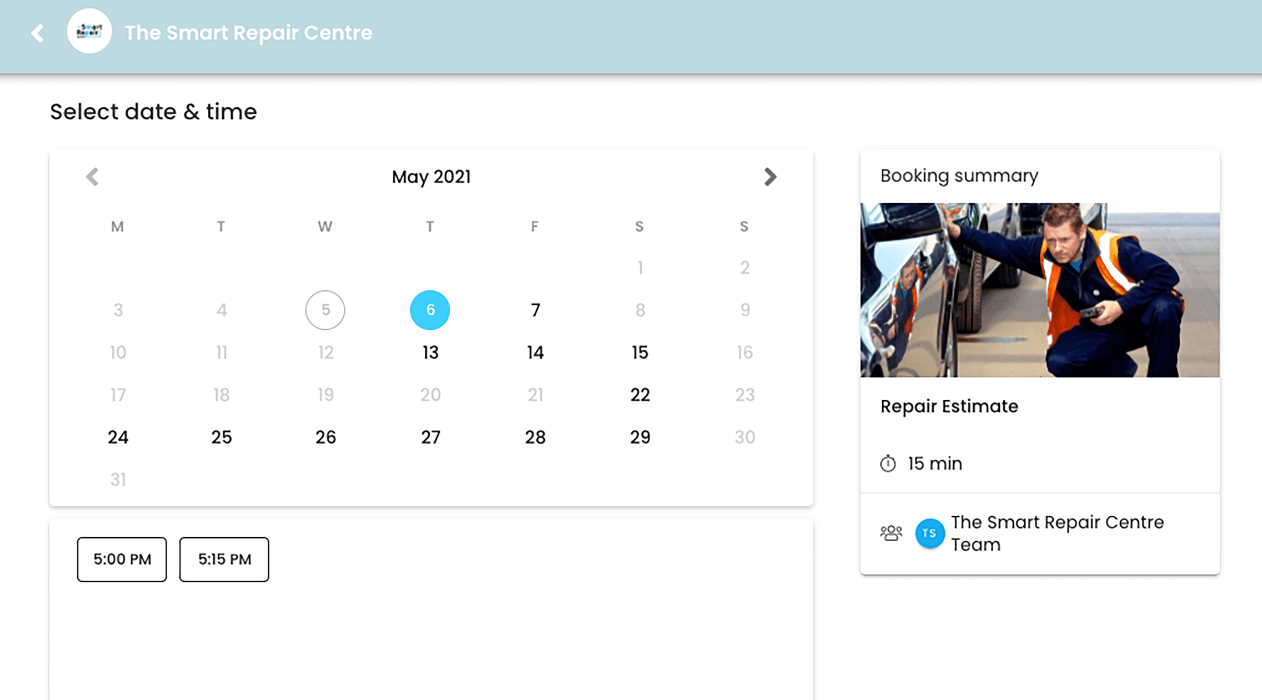 Online scheduler – smart, simple, stunning
We set ourselves apart from our competitors with our slick, quicksmart, online scheduler. Easy to use and available 24/7. Keeping your car in tip-top condition has never been so easy.
Our customers can book and reschedule appointments and services or register to events at their own convenience.
TSRC Mobile App
Just to make things easier, you can turn our brilliant customer portal into a mobile app!
Manage your bookings, upload photos taken straight from your phone or get in touch with a click of a button. Following along with the tutorial video on this page to find out how.